Dental implants are tiny titanium posts surgically inserted into the jawbone where teeth are missing. These posts heal into the jawbone and act as solid anchors to which esthetic artificial teeth can be securely and permanently attached. Moreover, bone loss in areas of missing teeth can affect your facial contours. Dental Implants anchor your jawbone and prevent this bone loss to maintain a youthful facial appearance.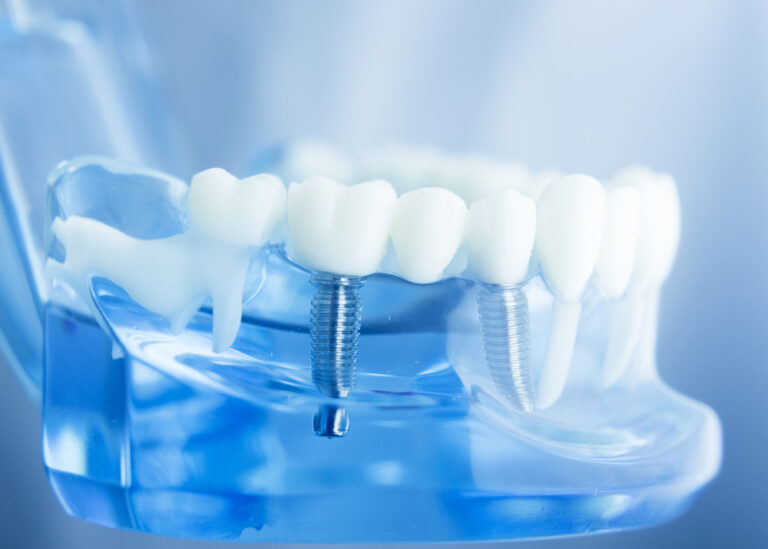 "Dental Implants offer patients a long-term tooth replacement option that restores the appearance and function of natural teeth.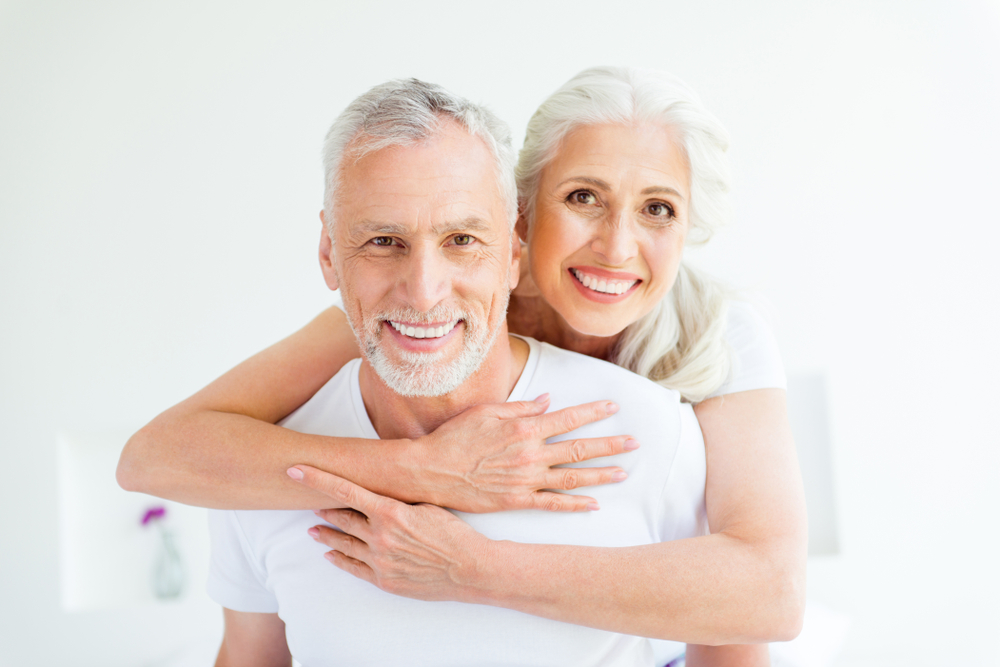 After the implant has bonded to the jawbone, the patient returns to our office for a brief 5-minute procedure. Your oral surgeon will uncover the implant and attach a small post which will anchor your new and esthetic artificial tooth. The entire treatment period usually takes six to eight months. Dental implants, placement of proper length and width, can restore functionality and the esthetic appearance of your smile. Most patients experience minimal disruption in their daily life.
For most patients, the placement of dental implants involves two surgical procedures. First, implants are placed within your jawbone. For the first three to six months following surgery, the implants are beneath the surface of the gums and gradually bond with the jawbone. You should be able to wear temporary dentures and eat a soft diet during this time. At the same time, your dentist is fabricating new replacement teeth.
The cost of dental implants is based on several factors:
The amount of bone present
The number of  dental implants required
The type of replacement tooth or prosthesis chosen
Coverage for implant dentistry  varies depending on the insurance company and type of coverage. Some medical and dental insurance plans do cover part of the cost for dental implant treatment.   At Southern New Jersey Oral Surgery, we are very familiar with insurance coverage issues regarding dental implant treatment.  Financing options are also available through plans such as Care Credit.