Doctors and Staff of Southern New Jersey Oral Surgery
Dr. Shariq Vazir is a Board Certified Oral & Maxillofacial Surgeon, and he is a Diplomat of the American Board of Oral and Maxillofacial Surgery.
Dr.Vazir grew up in London and Pakistan. He came to Omaha, Nebraska, at the age of 18 where he studied at Creighton University. He received a Bachelor of Science with a Major in Chemistry and Minor in Theology at Creighton University. He then attended New York University where he received his Doctorate in Dental Surgery Degree in 2005. The following year, he completed a year of internship in Oral Surgery at Montefiore Medical Center. Directly afterward, he completed his four-year surgical training at the same prestigious Montefiore Medical Center at Bronx, New York.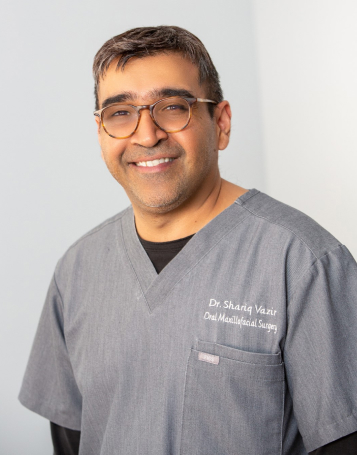 Dr.Vazir has been practicing oral surgery at SNJOS since 2011, where he became owner in 2014. He has extensive training and experience in advanced surgical procedures including dento-alveolar surgery, orthodontic surgery, bone grafting, placement of dental implants, oral facial pathology, andcomplex facial trauma under sedation and general anesthesia. With exceptional medical and dental training, he continues to strive to be the best oral maxillofacial surgeon to deliver the best care for his patients. He has always treated his patients with warmth, kindness, and respect they deserve.
In additional to his busy private practice, Dr. Vazir is an active member of a number of organizations. Dr. Vazir became a Board-Certified Diplomat of the American Board of Oral and Maxillofacial Surgery in 2014. He is a member of the American Dental Association and New Jersey Society of Oral and Maxillofacial Surgeons. He is certified in Basic Life Support, Advanced Cardiac Life Support, and Pediatric Advanced Life Support. Dr. Vazir serves as a faculty at a dental residency program where he instructs and teaches interns/ residents on dento-alveolar surgeries at the Virtua Dental Clinic of New Jersey.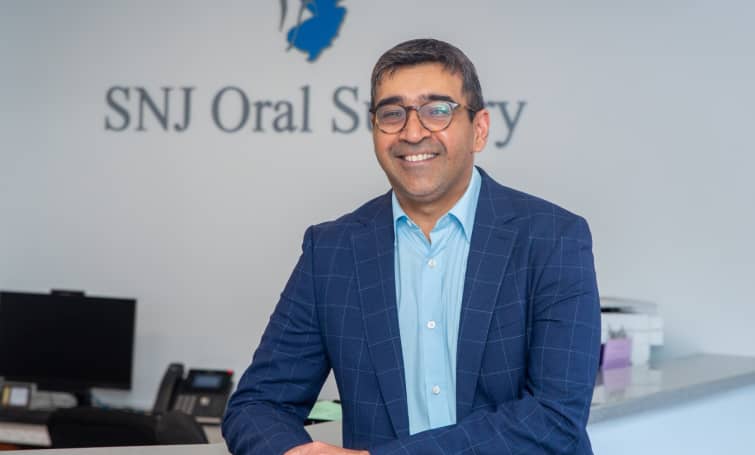 Dr.Vazir's interest include fitness/exercise, traveling, drawing, reading, volunteer work, teaching, and playing games with his children. He has been happily married to his wife since dental school, and they have 2 wonderful children. He enjoys spending quality time with his family and friends.